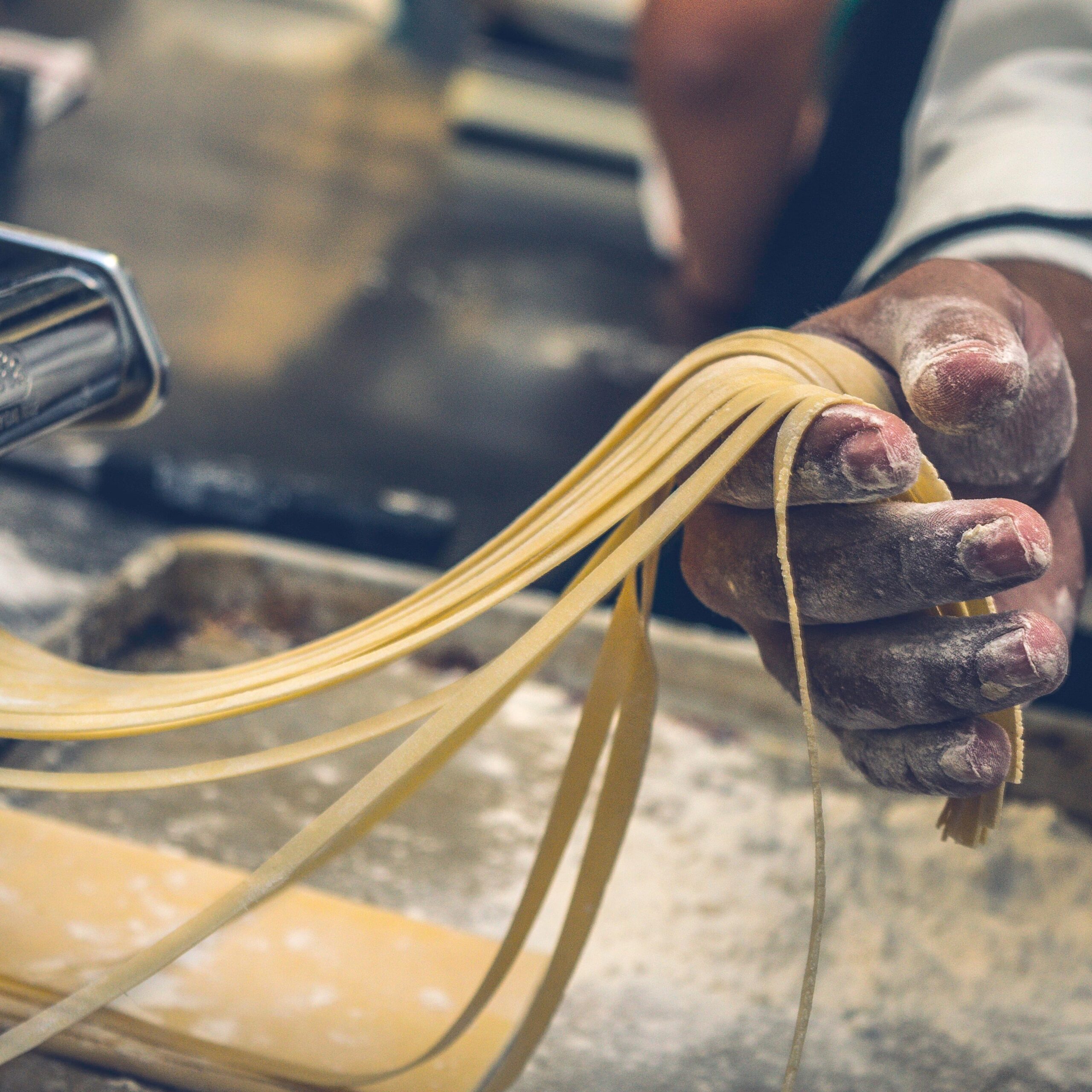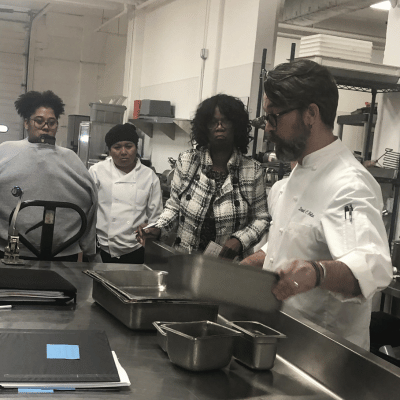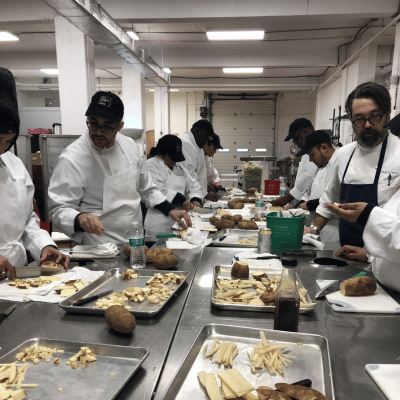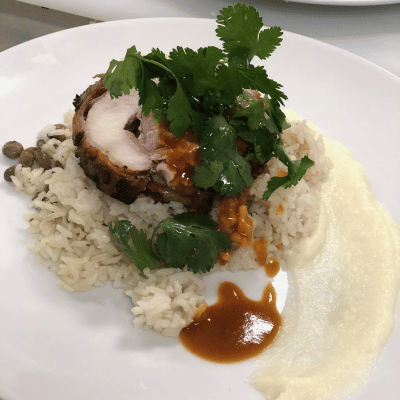 The Mission of the Foundation is to support the needs and dreams of hospitality workers
by offering career paths, growth opportunities, and propelling career
advancement while offering financial support.
Assist with advancing and empowering hospitality workers careers through life coaching skills. Allow all individuals to develop and grow to their maximum potential.
Our partnership with Hudson County Community College and FDU will allow students to carry credits towards matriculation.
Provide a pathway to employment through Landmark and our partnership with the New Jersey Restaurant Association
Online and in-person hybrid
real world paid application
Offer on the job training, paid internships and employment through Landmark's restaurants, event spaces and hotels
Presently at
Liberty House Wedding & Event Venue
76 Audrey Zapp Dr, Jersey City, NJ 07305
Hudson House Wedding & Event Venue
2 Chapel Ave, Jersey City, NJ 07305
Coming soon to classrooms at the Albion, Jersey City
Our eight-week program allows students to gain the requisite skills for positions in hospitality with a focus towards entry-level front of the house and back of the house careers.
Our program which was designed and is administered by industry professionals will allow students to possess a skill set which is will be highly sort after.
Students will gain an understanding of nutrition, develop healthier eating habits, food sustainability and a history of food and modern cuisine.
Achieve portable and stackable industry-recognized credentials and receive a certificate of completion. Credits are recognized by Farleigh Dickinson University & Hudson County Community College.
internship in the industry
Training will culminate with a four-week on the job paid internship, where students will be immersed into the hospitality culture head-on.
Life Skills, Financial Literacy, and Industry Focused Skill Training.
Maddy Cretella
Maddy Cretella is the Director of Marketing + Branding at Landmark Hospitality with a strategic plan that focuses on continuing to grow the Landmark brand as both a leader in hospitality and in business.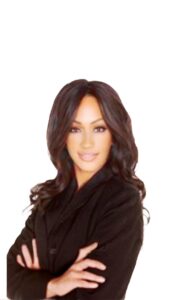 Alycea Nightingale
Alycea Nightingale serves as the Founder and Executive Director of Educate The Block (ETB), a New Jersey Private Career School dedicated to providing vocational training in various fields, including the Hospitality Industry, Culinary Arts, Multi-Media Certification Programs for Media Production, Graphic & Web Design, the pioneering NJ Merchant Mariner Union Program, and a comprehensive array of Personal Development Programs.
jeanne cretella
Jeanne Cretella is President and Co-Owner of Landmark Hospitality along with her husband, Frank.
Amy Degiese- Hudson County Democratic Organization Chairwoman
Amy DeGise's professional experience includes working as a history teacher.
Anthony Bucco
Chef Anthony Bucco is a leading industry figure in the vibrant New Jersey restaurant scene, with an illustrious career that spans several decades. In his current role as the Senior Vice President of Culinary Operations at Landmark Hospitality, Chef Bucco oversees Landmark's widespread portfolio of seven restaurants, and serves as a mentor to numerous budding talents across the company and state.
Thomas McAteer
Thomas McAteer transition to Senior Vice President in July of 2023 represents the ongoing expansion of Landmark and an opportunity for him to focus on his passion for training and service in both "a la carte" and "Banquet" operations.
Freeholder William O'Dea
Known for a questioning mind and an ability to get things done, William O'Dea was elected freeholder by one vote in a hotly contested election amongst county committee people to fill the unexpired term of Freeholder Henry "Hank" Gallo, who died unexpectedly in September 1997.
Eric Weiss-Founder of Service Arts
Eric Weiss started his culinary career at the age of 17. His consulting company, Service Arts was founded in 1994 and began as a series of service workshops designed for the hospitality industry.
Maureen Hulings
Maureen Hulings is a life-long resident of Jersey City and the Chairwoman of the Jersey City St. Patrick's Day Parade Committee.